Patty and Friends Ghost Tour
Feb. 16, 2018:
Reported by Brandy Stark, post phone call with Patty and Friend's manager, Sherri.
So, three more reports on Patty's and Friends to add to the page. 1) Young couple at books signing reported that he felt really creepy in the area of the Tinkerer. 2) Sherri reported that she was talking with another dealer and the dealer asked her, "is there someone in the other room?" Sherri said "no" and the dealer responded, "Because I just heard someone there call your name!" 3) The manager of the new restaurant next door (also owned by Patty and Freind's new owner) was out painting part of the building. He looked up and saw a woman standing in the upstairs window at Patty's watching him paint. He saw this same figure several times, though no one was supposed to be there (this might be the Seamstress? Or it might be an entity from the other building — both have some activity).
I'm very excited for the tours Feb. 17 — 6:30, 7:30 and 8:30 if you've not signed up yet — because for the FIRST time ever, parts of the store will be cleared out. Patty's is getting ready for a remodel — new paint and floors redone. In one month after our tour, they are closing down for the final touches (already, the outside has been repainted and the porch is gone). Several have reported sensing some concern from the entities. Sherri told me that the dealer who occupies the Tinkerer's space is completely out right now. He's coming back after the remodel, but there is nothing for the Tinkerer to tinker with until then. She spent a bit of time in the room telling my favorite chill-inducing spirit that the dealer would be back and assuring the Tinkerer that he was welcome there.
I don't know how things will go tmrw, but we are sure looking forward to finding out! Without so many antiques, I am hoping we get some sensitives in the tours. They might get a "purer" read on things without so much distraction!
Other Events for Valentwe'en 2018:
Are you a fan of Hallowe'en in February? If so, we have the event for you! Valentwe'en 2018, which takes place on Feb. 13, is the 4th annual celebration of a holiday that is a mash-up of Valentine's Day and Hallowe'en with a pinch of Earth Day for flavor. It is a day designed for the lover of the supernatural and for those with supernatural loves (think of Gomez and Morticia of Addams Family fame, the zombie/human love of Warm Bodies and Corpse Bride, or the odd romantic alliances created in Little Shop of Horrors). We are offering the following events:
Feb. 13 (all day): Valentwe'en Rock Drop: In the theme of St. Pete Rocks we are calling for artists to create artistic rock representatives of Valentwe'en. The theme is anything that represents Second Halloween, dark romance, gothic ideology, and/or the promotion of ecological care. Those who participate are encouraged to leave their painted rocks around St. Petersburg for others to find and enjoy.
​THAT NIGHT: Feb. 13, 6 – 8 PM: Author Celebration of Valentwe'en at Books at Park Place. Where: 10468 Roosevelt Blvd. North, St. Petersburg. In Gateway Crossings.
Phone: 727/388-9093.
Free and open to the public – support local! Come and celebrate with your favorite spooky local writers: Amanda Byrd, author of Trapped, Chris Widdup, author of Velcro Ninja Kat, Allya Ames, author of Revenge, Mark Muncy, author of Eerie Florida, and Brandy Stark, author of Shadows in the Sunshine: The Lesser Known Haunts of St. Petersburg.
TOUR: We had multiple reports of phenomena.
Word of mouth events from the tour, below!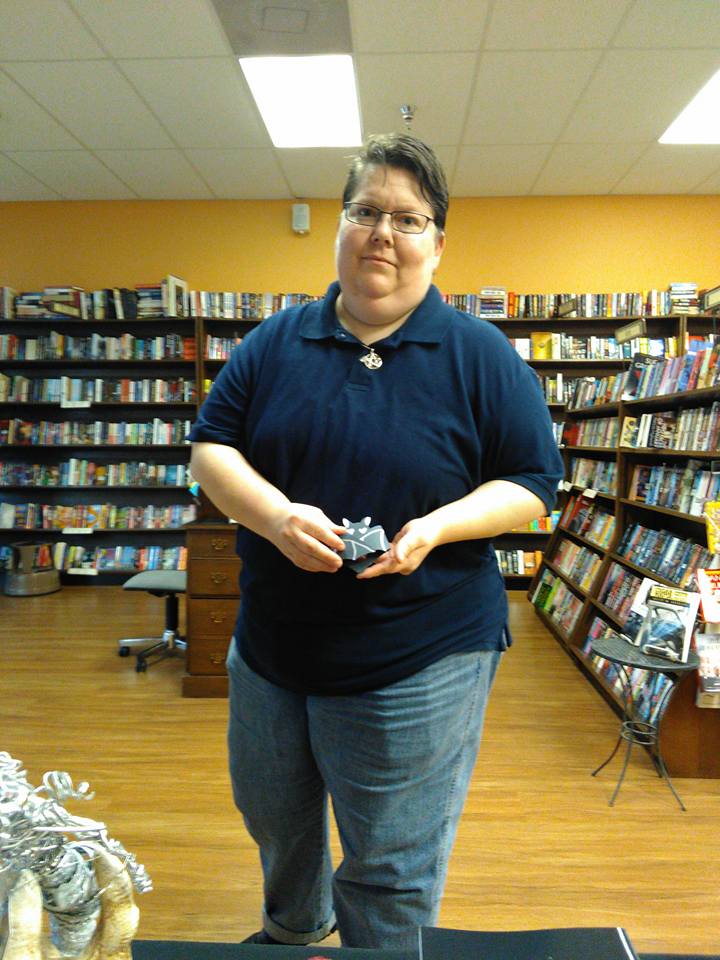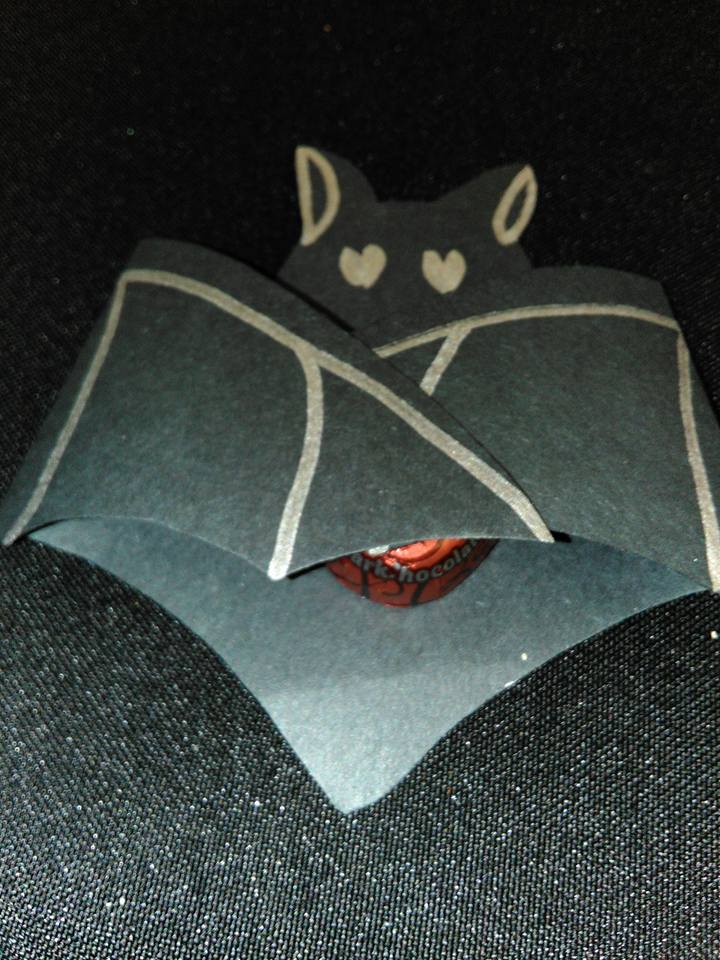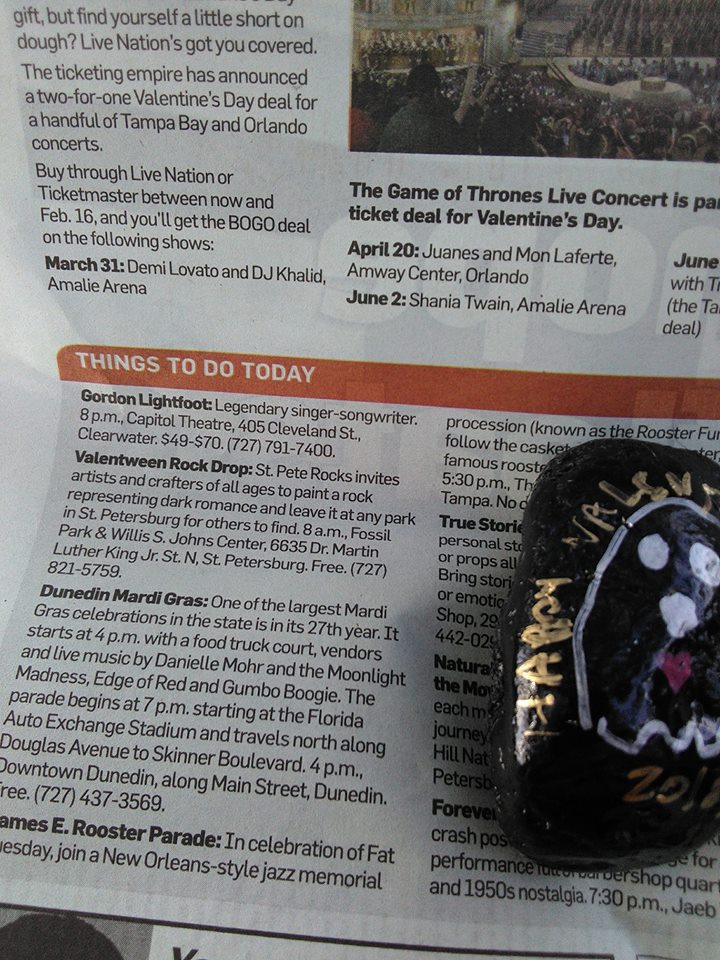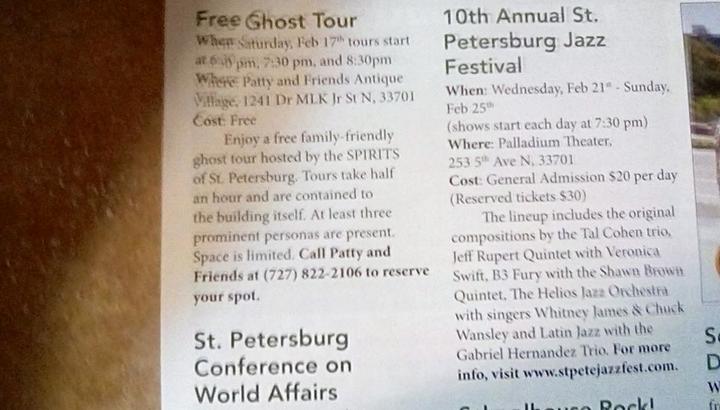 Special thanks to Green Bench Monthly, the Tampa Bay Times/*TBT, and Baynews 9 for the PR!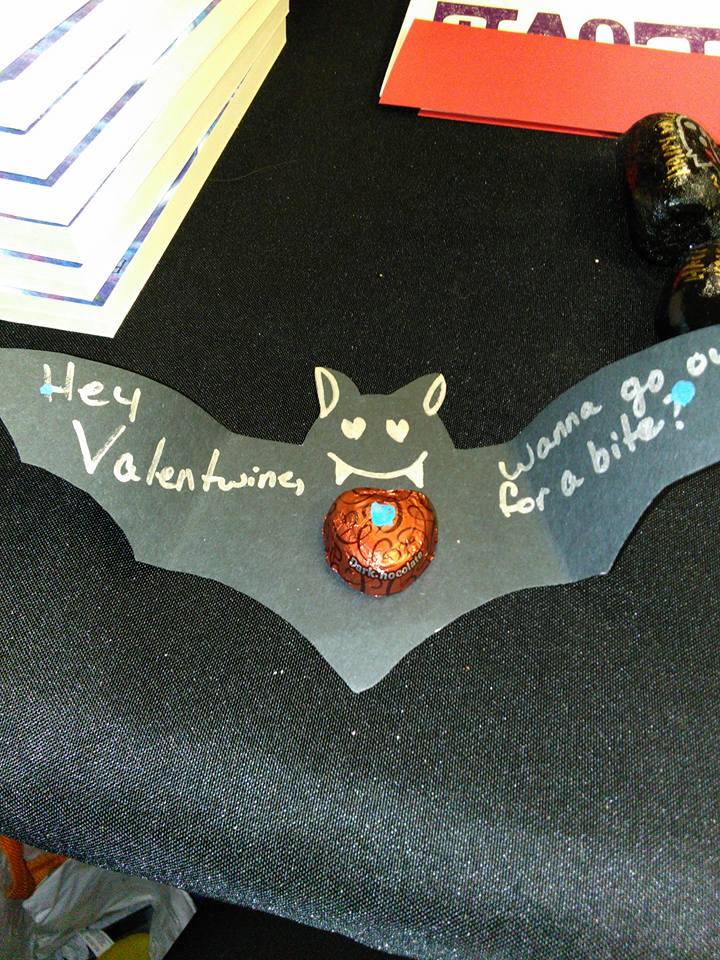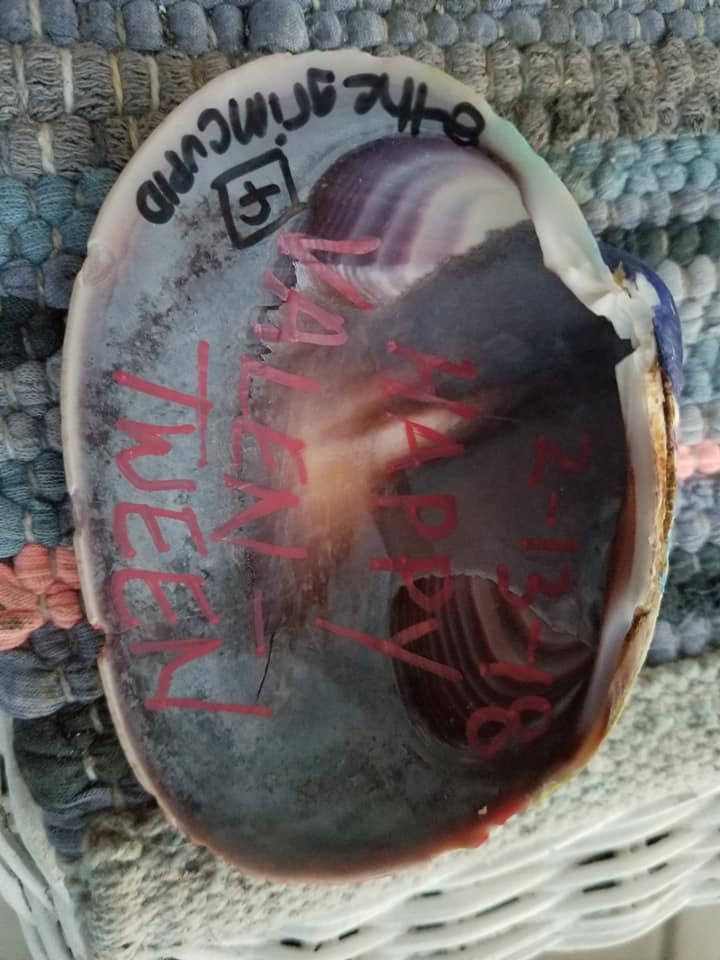 Angela B. (pictured below with her Valentwines) made her own awesome creations this year! These adorable bats were a hit!!
Also, thanks to Books at Park Place (where Angela is photographed) for hosting a multi-author night in honor of Valentwe'en!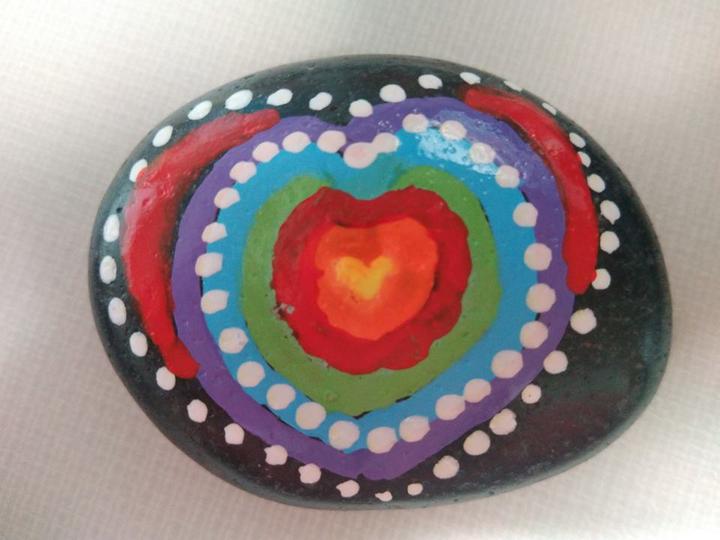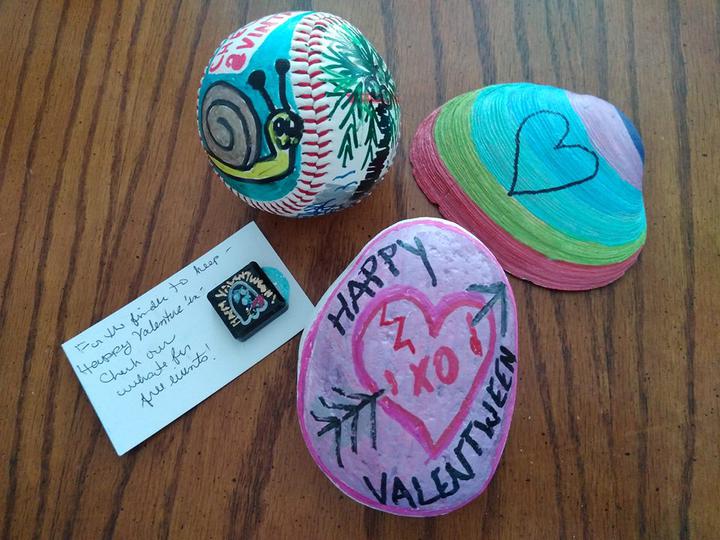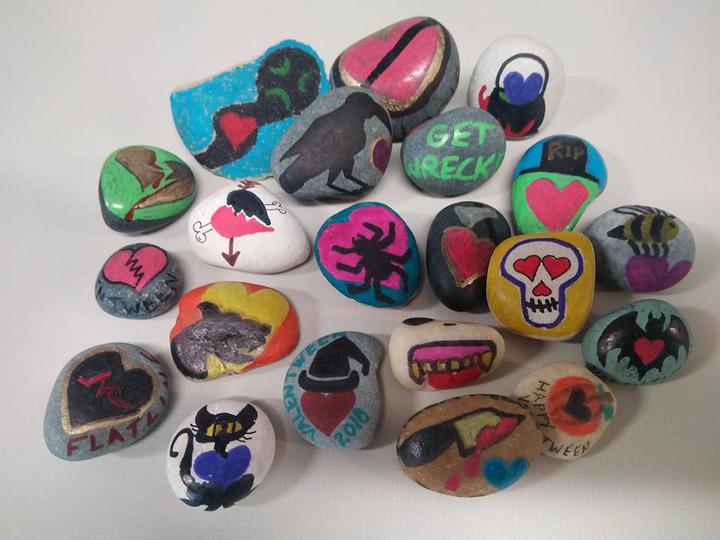 Christine Crews really got Valentwe'eny this year with her rocks! Look at this cache! If you were lucky enough to find one, please let us know! We'll let the artist know, too.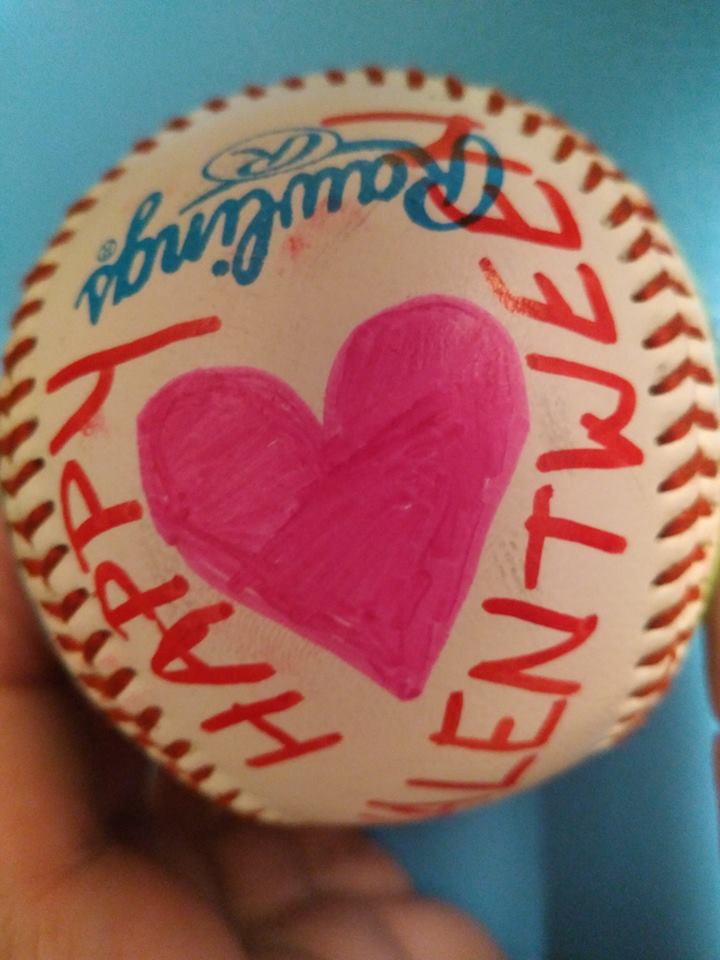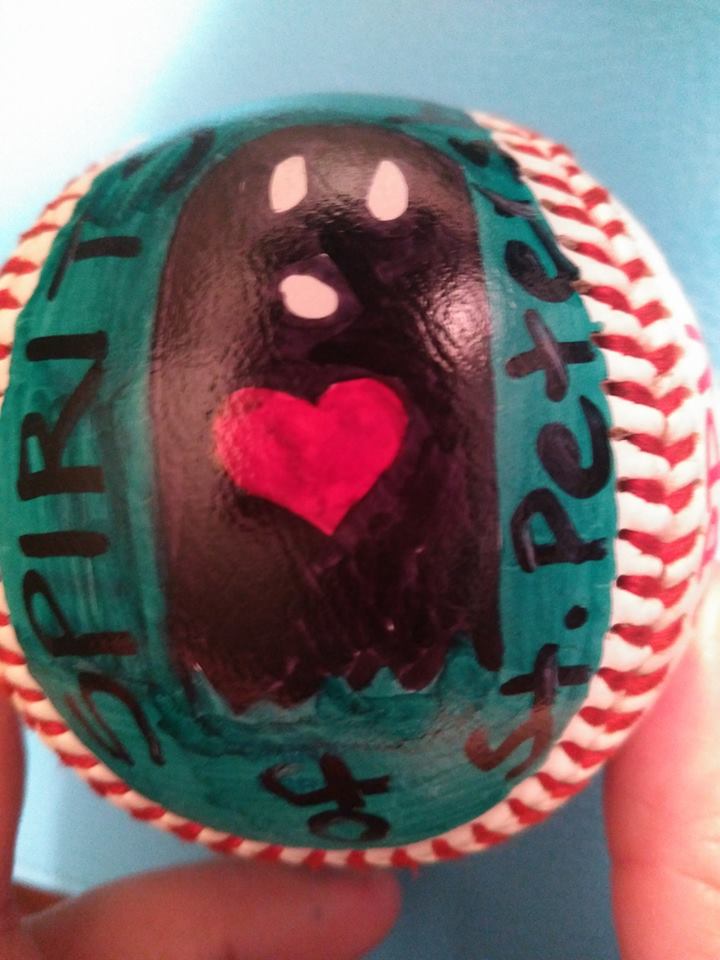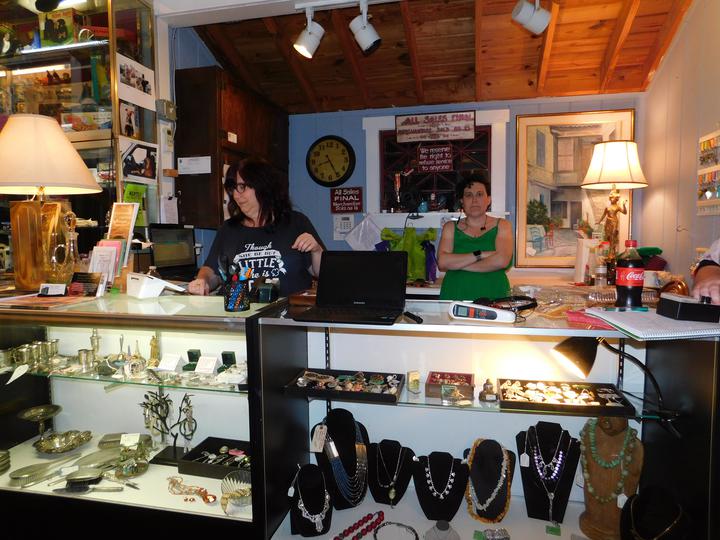 Our hosts at Patty's – Shari and company!